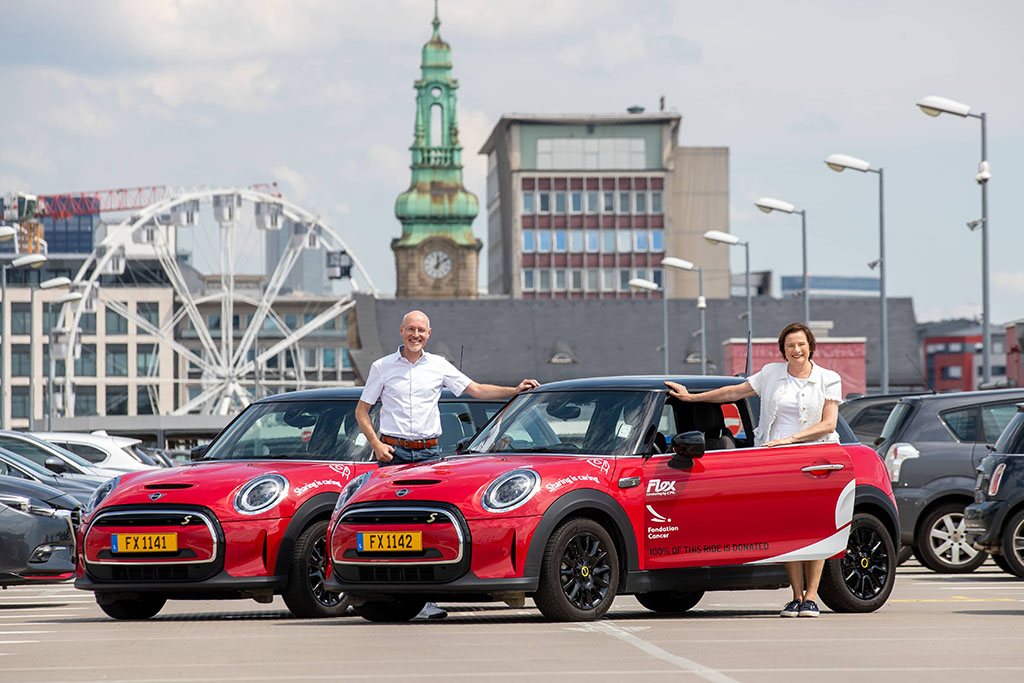 FLEX Charity Cars support Fondation Cancer with every Kilometre
On Thursday, two FLEX electric minis were presented at the "Gare du Luxembourg" parking garage as Charity Cars that will collect money for a good cause from 1 July to 30 September. Every FLEX Carsharing customer who drives one of the two vehicles automatically donates 100 percent of the driving costs to the organisation or association exclusively selected for the vehicle.
For the FLEX Charity Cars pilot project, the Cancer Foundation was selected. "We are very happy about this cooperation. Every user of the two vehicles supports our foundation in the daily work: raising awareness about cancer prevention, supporting cancer patients and their relatives and funding research projects," explains Lucienne Thommes, Director of the Cancer Foundation at the presentation of the cars. Jürgen Berg, Managing Director of CFL Mobility, adds: "We were looking forward to introducing the Charity Cars to our fleet. Here, each of our customers can specifically choose one of the two cars and thus make not only a positive impact on the environment with their drive but also towards the community. It really reflects the sharing principle of our business in an exemplary way."
The donation status will be communicated on www.flex.lu and the social media channels of FLEX and Foundation Cancer. The collected amount will be presented as a donation to the selected partner in October.
The idea of FLEX Charity Cars: Every kilometre counts!
Freely following the motto "he who shares, wins!", the FLEX Charity Car project was initiated by CFL Mobility in 2022. Through corporate social responsibility framework, humanitarian, social and sustainable projects will be supported. This will be done by working with selected partner organisations in Luxembourg that work towards the same goals: promote an inclusive, sustainable future for the community.
About FLEX Carsharing by CFL Mobility
Launched in 2018 by CFL Mobility, FLEX is committed to sustainable mobility in Luxembourg. With over 60 stations, the company is the largest carsharing provider in the country. A total of 110 vehicles are available at the various locations in different sizes – from electric minis to Seat Leon station wagons and Fiat Talento vans. With FLEX, a modern and sustainable way of using mobility is made possible.
About the Cancer Foundation
The Cancer Foundation is a non-profit, independent and neutral institution. Its mission is to prevent cancer through prevention, to help patients and to support research. Founded in Luxembourg in 1994, the Fondation Cancer has been involved in the fight against cancer for more than 25 years. In addition to providing information on prevention, early detection and living with cancer, its mission includes supporting patients and their families with a wide range of services. The promotion of research projects on cancer is another important pillar of the work of the Cancer Foundation, which organises the major annual solidarity event "Relais pour la Vie". The Foundation Cancer's missions can only be fulfilled thanks to the generosity of its donors.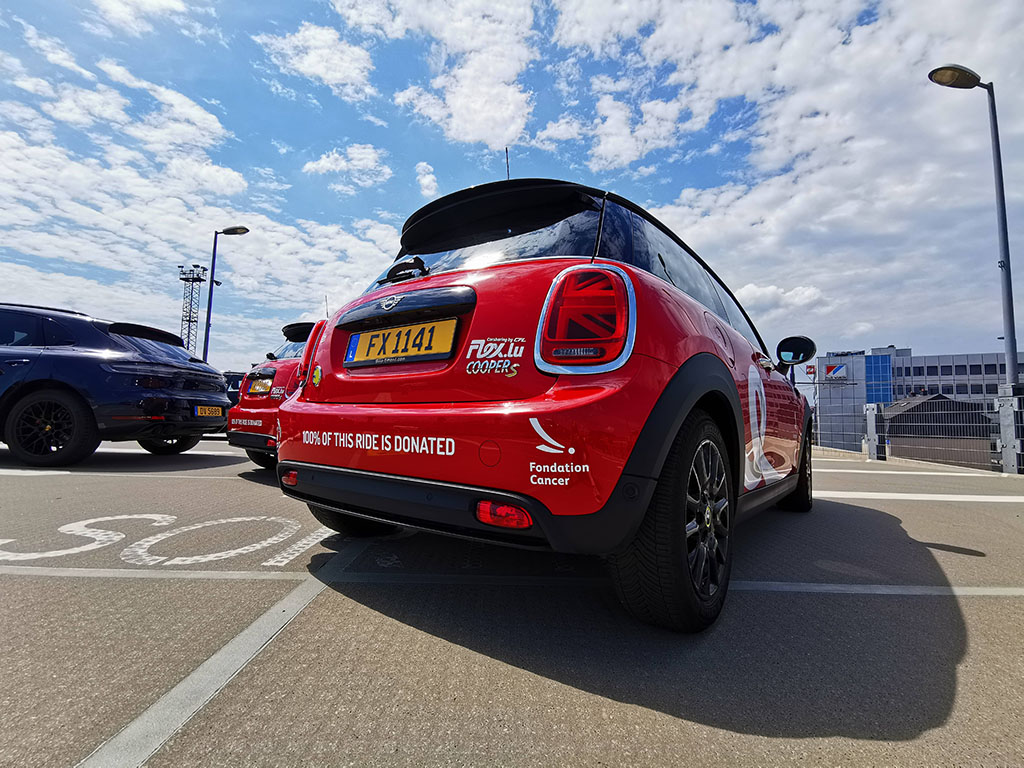 Back to listing