Year in review: 2O22 was a milestone with the new FLEX App
New app, new cars, new stations, new faces and many new customers.
What had been in preparation behind the scenes for some time, unnoticed by our customers, went live in March 2O22: the switch to a new booking platform and a new app for all FLEX customers. Especially the opening & control of the vehicles via the app was an exciting step among many other innovations. Your feedback from the current customer survey has shown us that this was overall positive and right. Thank you for that! We are constantly working on further improvements and new features. It remains important to update the app regularly in order to benefit from further innovations.
New FLEX stations for even more alternatives
Three new stations on Kirchberg were inaugurated almost at the same time, so that our station network has now grown to over 6O FLEX stations (Public and Business stations) throughout the country. The new tram stations "Leschte Steiwer / Dernier Sol" and "Lycée Bouneweg" provide our customers with new and far-reaching mobility connections by public transport. The three new stations (University of Luxembourg, Kiem-Viertel, Viertel Grünewald) on the Kirchberg also contribute significantly to this as important transport hubs.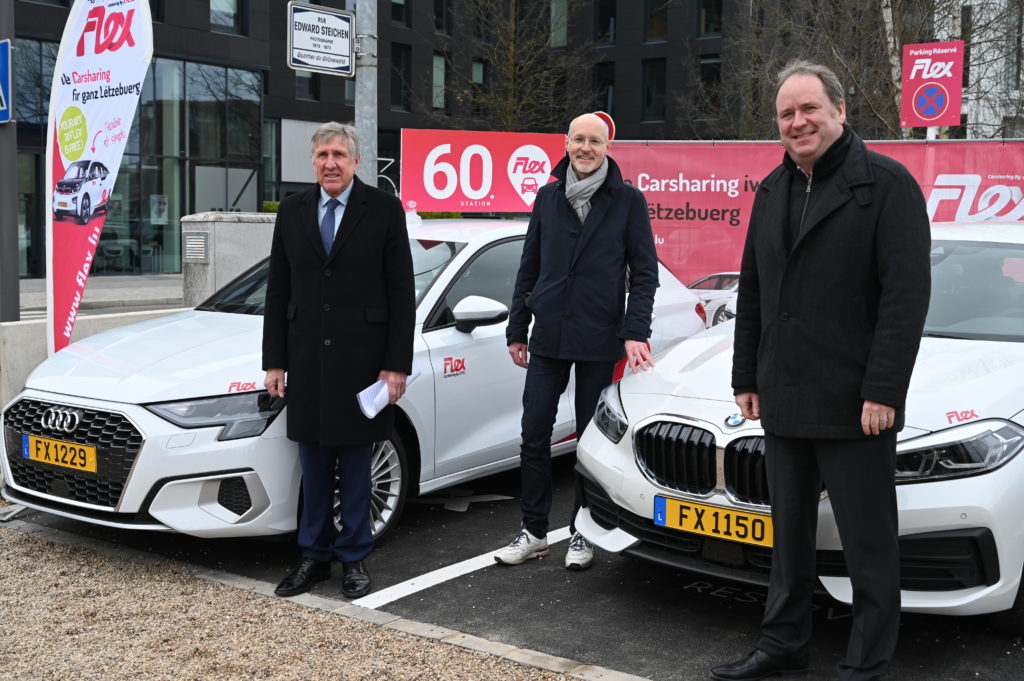 Some of you will have noticed that the Route de Thionville station will be upgraded in the future and will receive more FLEX cars at its new spot right next to the intersection to Boulevard de Kyiv.
Numbers, data and records
More than 2 million kilometres were driven by our cars on more than 3O,OOO bookings last year. Around 3OO,OOO kilometres of these were purely electric. Smartphones, jackets & jumpers, glasses, and bags, as well as two child seats were left in the cars (and most of them found their way back to the owner). A total of 596O new customers came and were convinced by FLEX.
Our "jockeys" were constantly on the road: for clean cars, workshop trips and vehicle check-ups. Wiper fluid had to be refilled, batteries recharged, or blocked charging cables of electric cars loosened because the neighbour parked on them. Above all, they were on the road for one thing: for our FLEX customers!
These and many other challenges make our service exciting every day! We go further.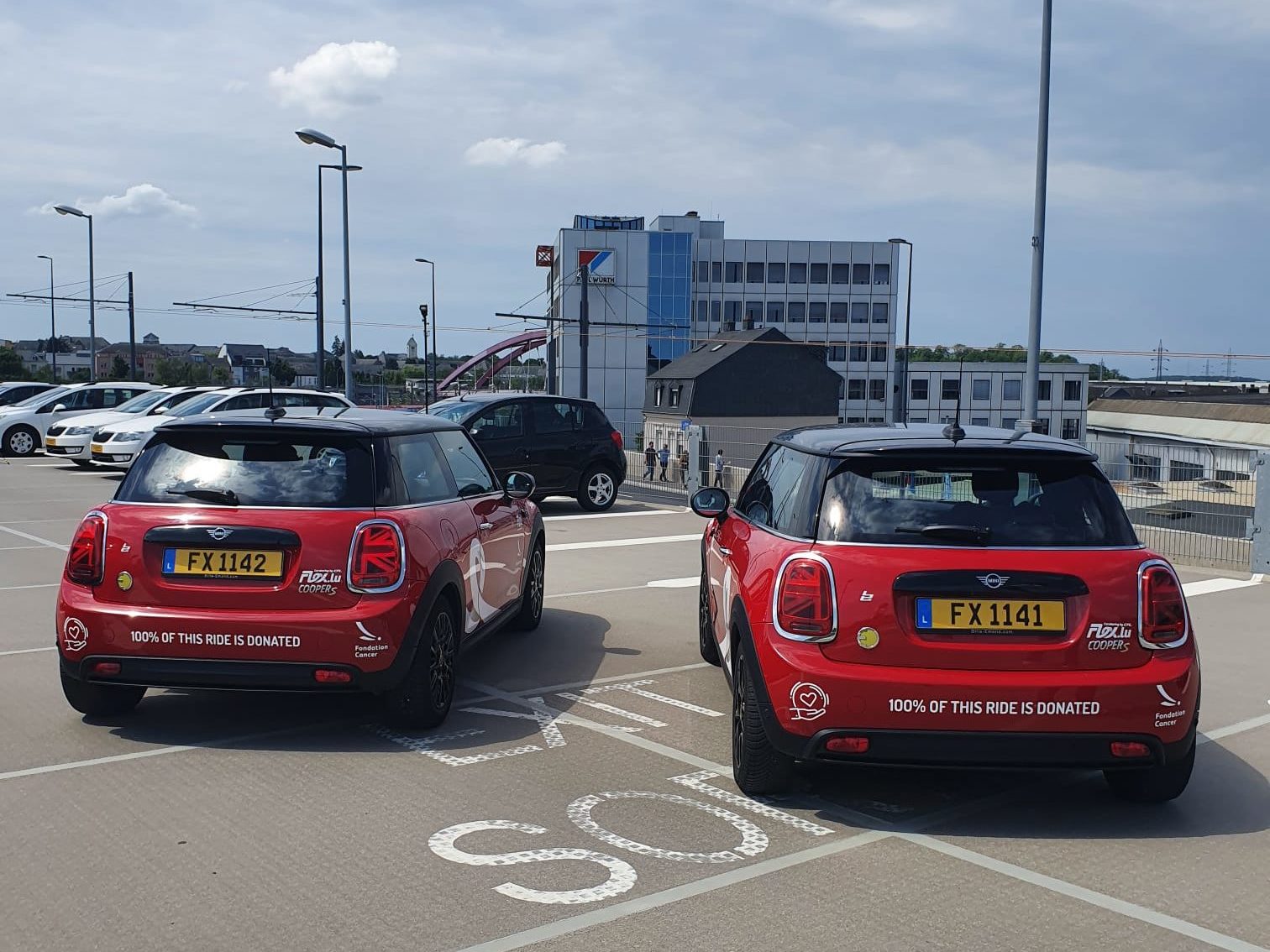 FLEX feels good
According to a recent customer survey*, 96% are happy to recommend FLEX to others – a great confirmation of our commitment, which we were very pleased about. Our car sharing is being consistently expanded as a simple, safe and reliable car sharing service for our customers. The attractive range of vehicles from "mini" for the city to minivans for small transports offers all customers a complementary offer or alternative to their own car. More than half of the FLEX customers surveyed have used their private car less and even dispensed with buying a car altogether thanks to the FLEX offer. This underlines our ambition to create more mobility and space for all citizens in Luxembourg with less traffic.
What does the future hold? Even more FLEX!
*Participants in the survey= 788
Zurück zur Auflistung